Stasi in the Media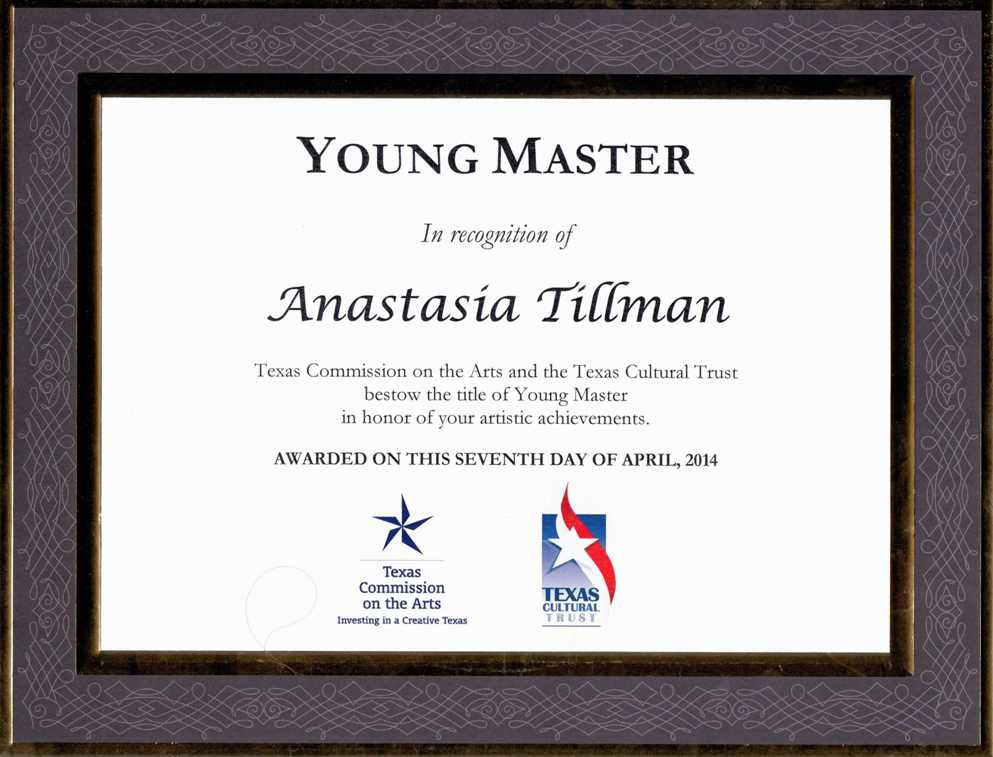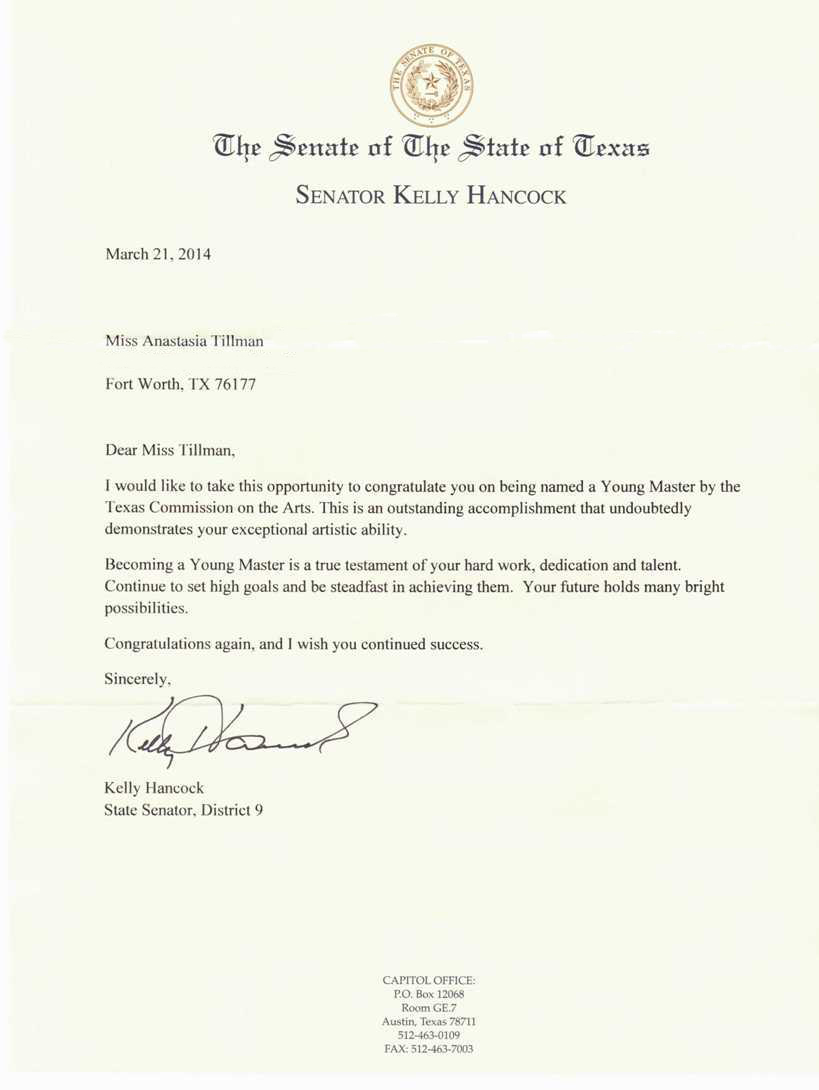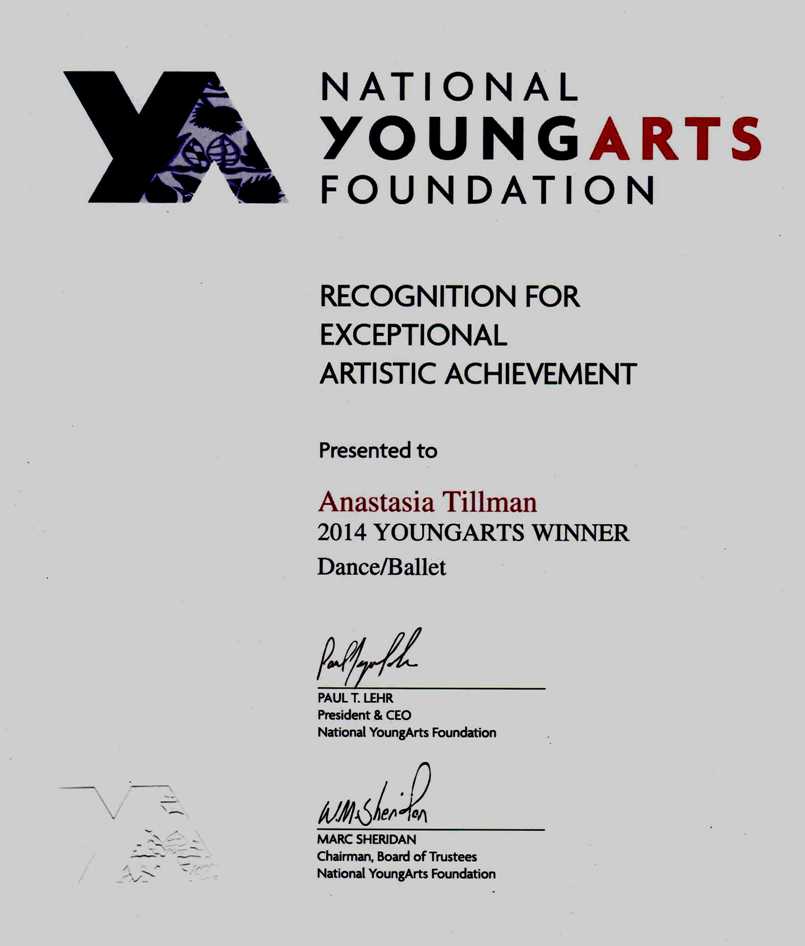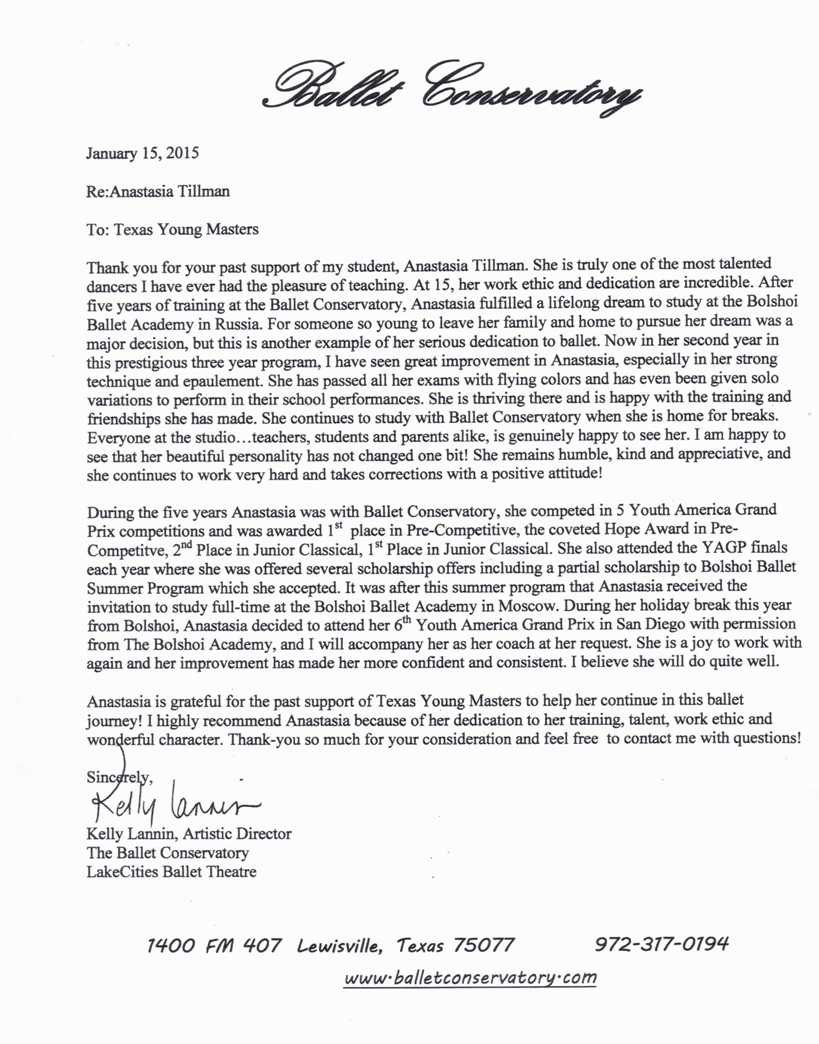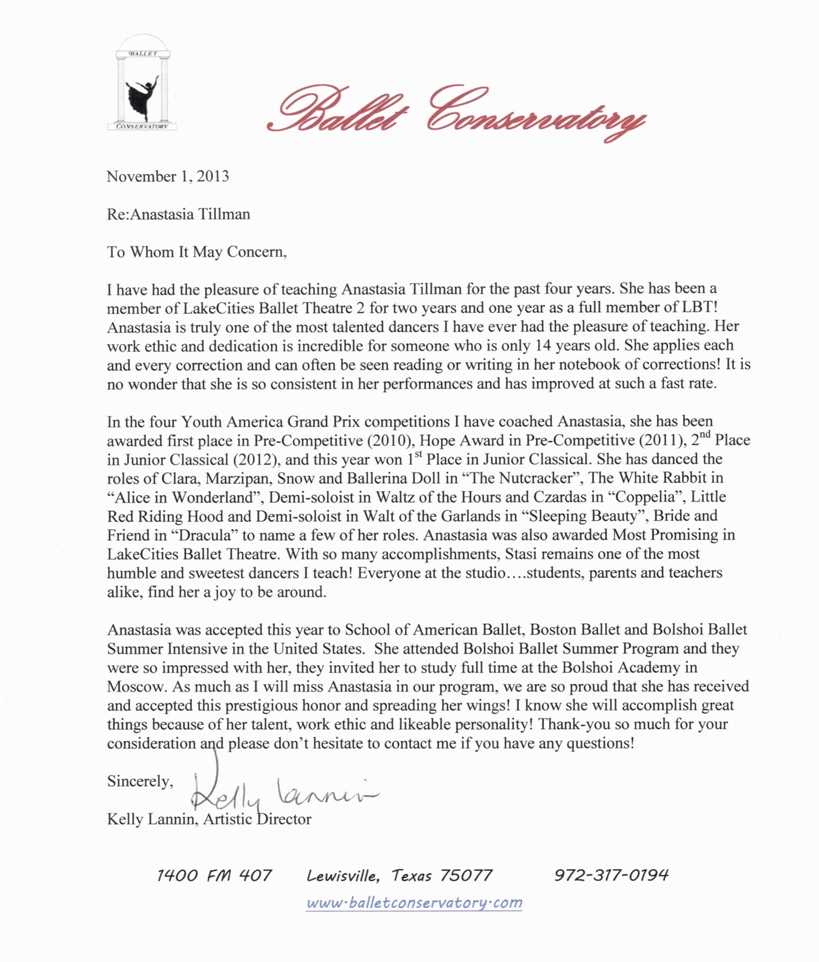 The following are excerpts from:
Newcomers, past winners at YAGP in Dallas      Posted by Jensen Argyle on Feb 1, 2013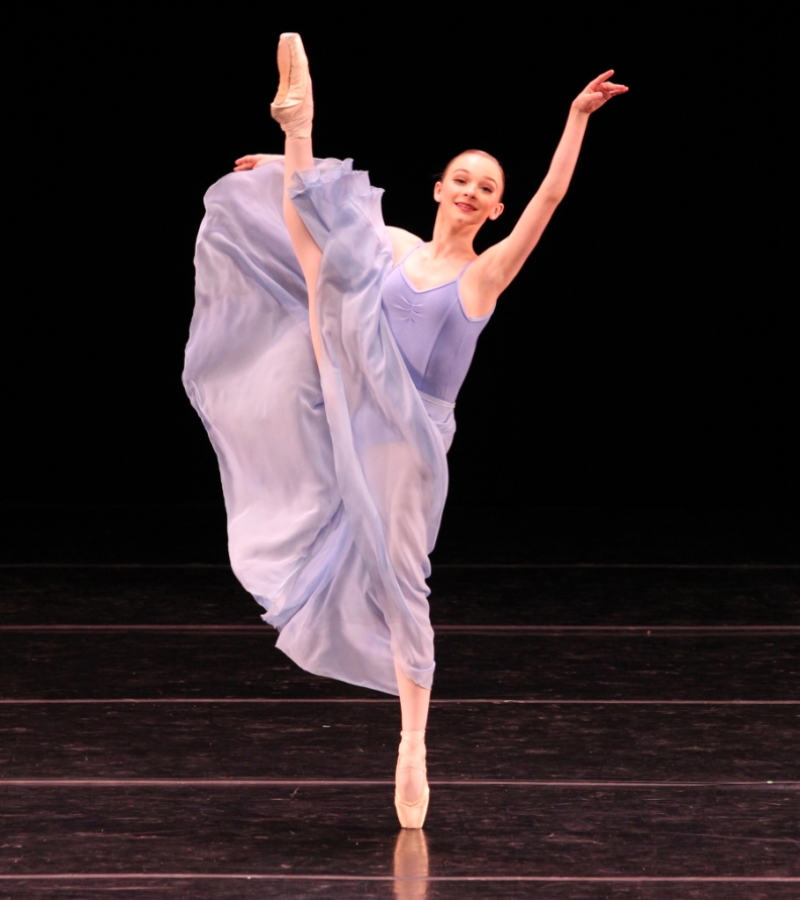 The first day of the Youth America Grand Prix Semi-Finals in Dallas, Tx ended Friday evening on a high note with eager newcomers to the competition and teenage hopefuls aiming for future professional careers.
The three-day competition, held at the Irving Arts Center in Irving, Tx which runs through Feb. 3, attracted a record 464 dancers, according to YAGP officials.  Master classes are also held throughout the weekend. Winners from this event will compete in the finals held April 17 in New York City with an all-star gala on April 18.
Among the many standouts in both the junior contemporary and classical categories for students aged 12 to 13 was Anastasia Tillman, 13, of Lewisville, Tx
Tillman is a student at Ballet Conservatory in Lewisville, Tx and trains under the school's artistic director Kelly Lannin. Her past onstage experience as Clara in the LakeCities Ballet Theatre's The Nutcracker – and sharing the spotlight with American Ballet Theater's Julie Kent and retired ABT star José Carreño – and other roles with the company are apparent in Tillman's mature stage presence and beautiful line. She's a past YAGP winner in Dallas, taking second place in the junior classical category last year, receiving the Hope Award in 2011 and placing first in the pre-competitive category in 2010.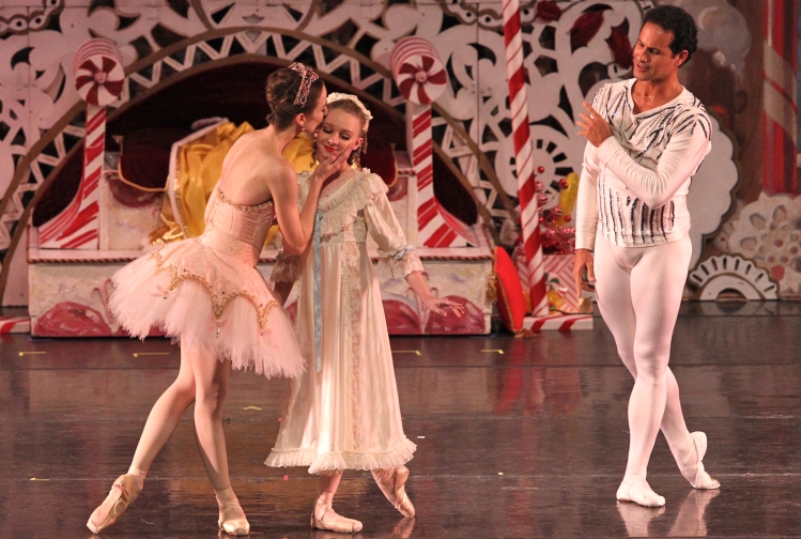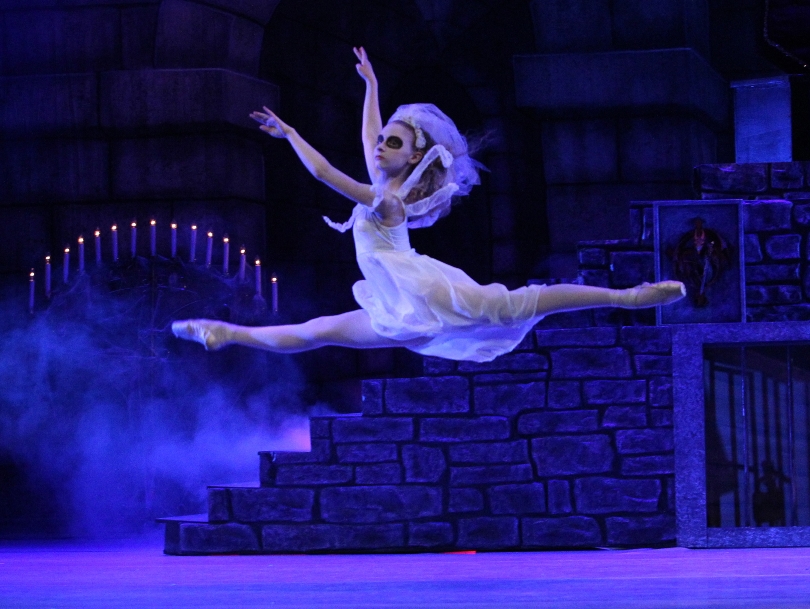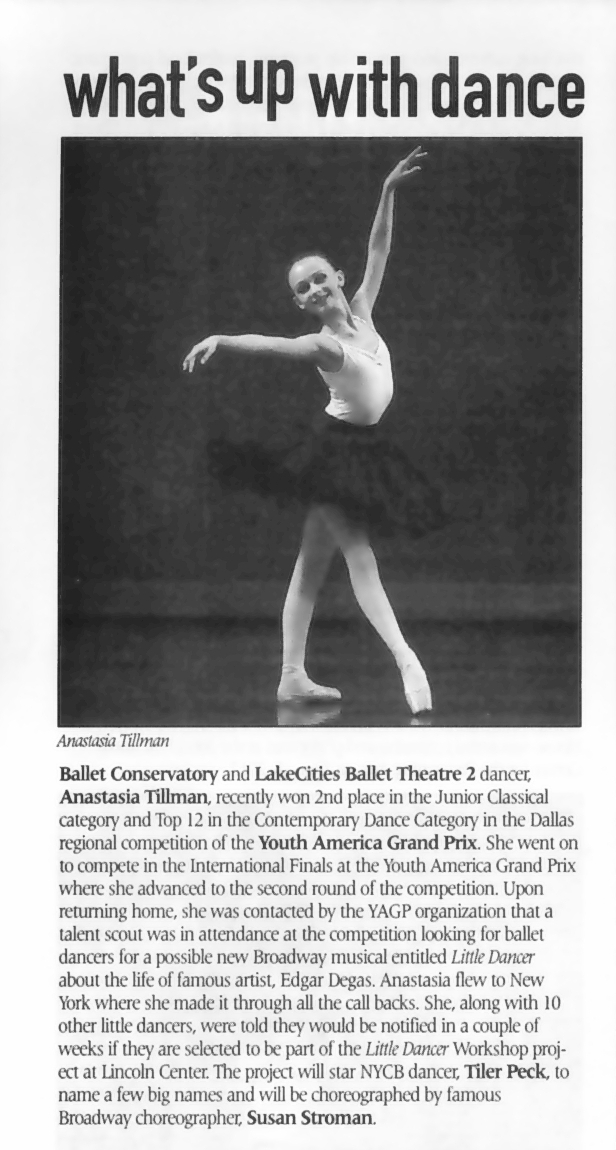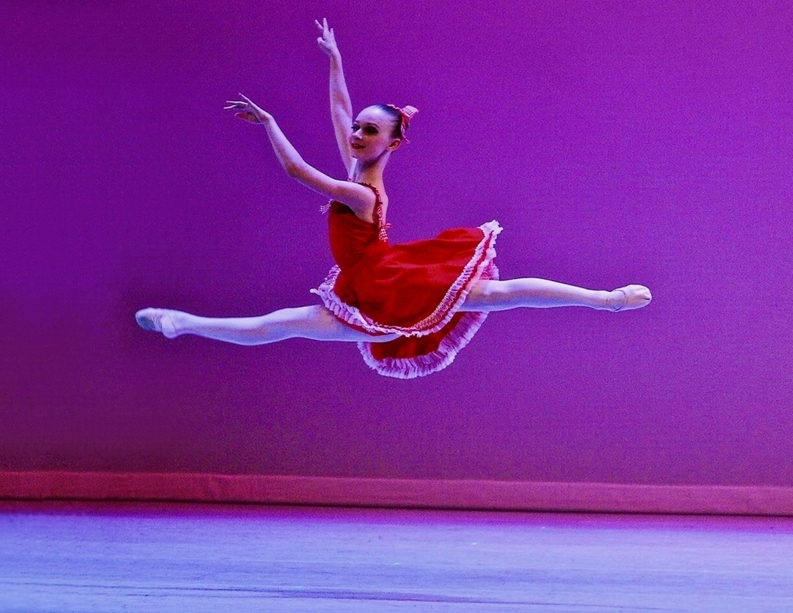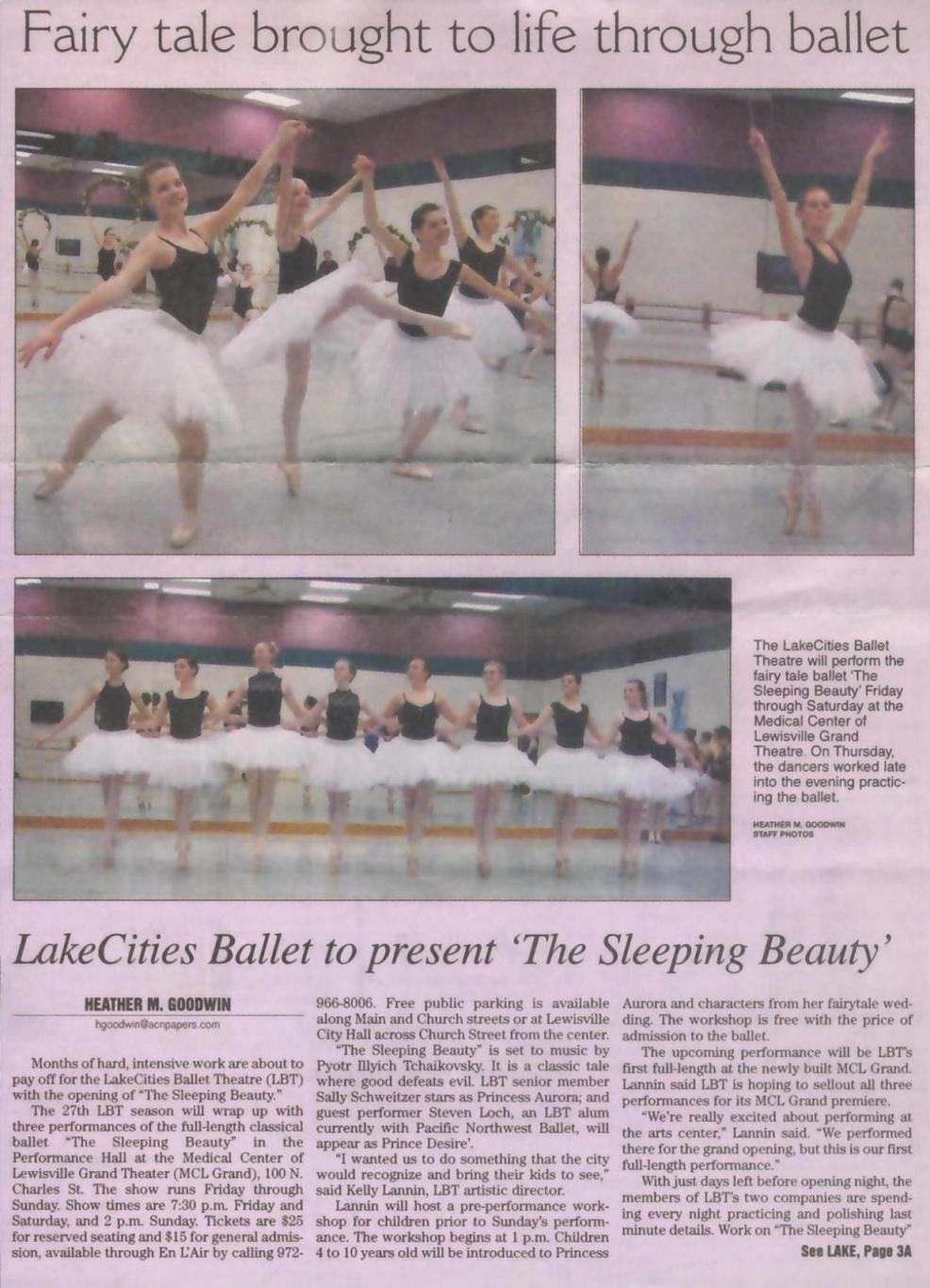 The following are excerpts from:

Photos courtesy of Nancy Loch Photograhy have been added for effect